Ayrshire
Container Case Study
The unit was to be used as a rest room with storage, canteen and WC facilities. Due to the nature of what they would be storing (tools and small items), our sales team advised that heavy duty shelving would be beneficial in the unit. The shelving ensured that these items were stored safely and securely. When discussing lining options, we recommended the use of Melamine to provide a clean and professional finish. Our client went ahead with our recommendations.
An aperture and box frame was created and installed to fit a standard insulated, weatherproof single glazed sliding window measuring 945mm x 945mm. The window had anti-vandal shutters measuring 1060mm (W) x 1035mm (H), and included finger bolts and stainless steel anti-knockout hinges. A tie back was included to prevent the window slamming and a rain run-off strip was installed above the window. The paintwork around the window was blown in with self-priming specialised container paint. A hardwood internal personnel door (no panel) was installed with full furniture including latch, 5 lever lock, edging and door frame. A single 9mm white faced MFC stud partition was installed, and fully insulated with 50mm insulation. The container walls and cargo doors were lined with 9mm white faced MFC over 50mm insulation to a timber stud frame. The roof was lined with 9mm white faced MFC over 50mm insulation to a timber stud frame.
A single cubicle was built into the unit, and contained a standard WC, a small hand wash basin, a mirror and an extractor fan. All relevant plumbing and apertures were included and created to make way for these items. A mess sink and under sink heater with a vented tap was also connected. A Heavy Duty Boltless Widespan Shelving System was fitted for safe storage of tools. The shelving system measured 1980mm (H), 305mm (D), 1525mm (L). The bays were supplied with 4 levels, and each shelf will carry up to 400kg UDL. A steel plate system was fixed around the container and shelving. For the lighting and heating within the unit, two 5′ single anti-corrosive light fitting and switches, two 13 amp twin sockets and two 2KW wall mounted convector heaters were installed. Appropriate electrical protection was ensured and an electrical certificate supplied.
Case Study
Summary
Shortly before delivery was made, we were asked to supply a RAMS package due to the strict site the unit was being delivered to. This was completed, and delivery was a success. Our client commented that "delivery was brilliant and on time".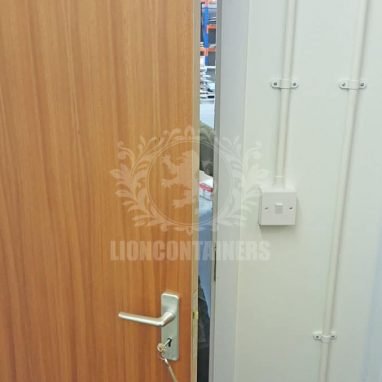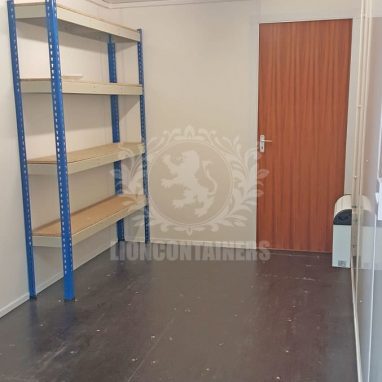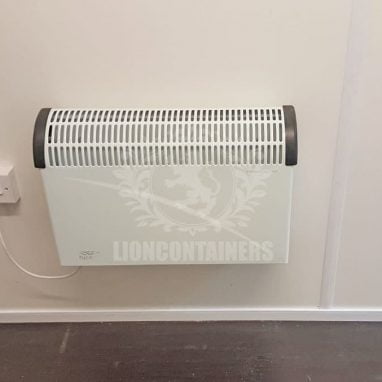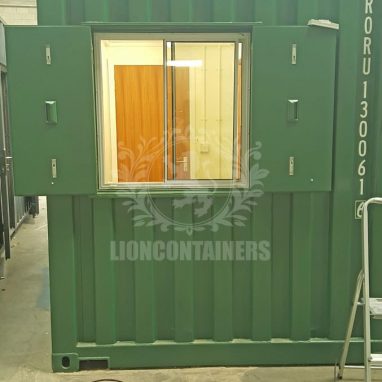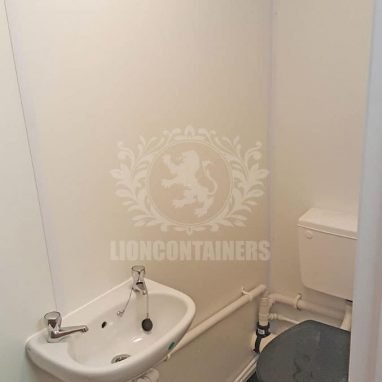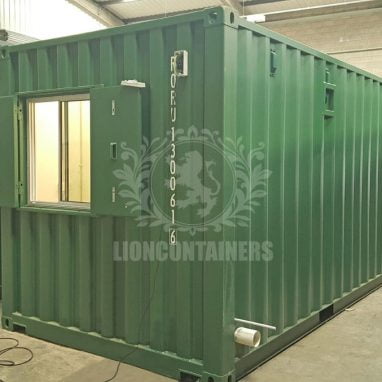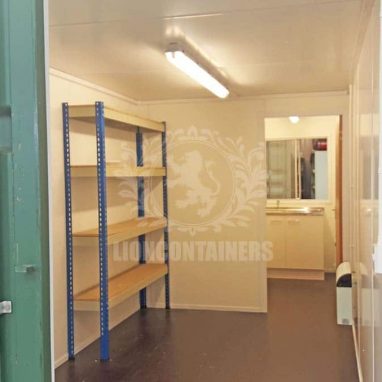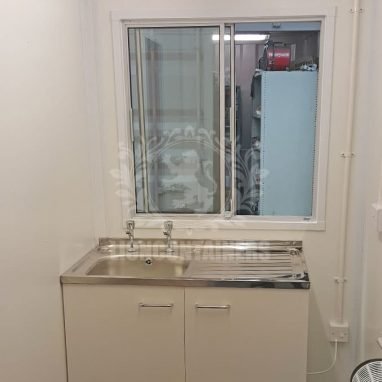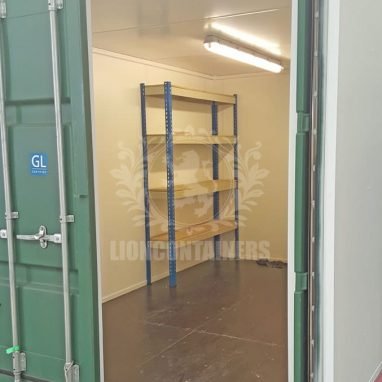 Project
Vitals
Container Size (Sq Ft)
150
Ready To Start Your Container Project?
We can help bring your idea to life, just fill in our form and a member of team will be in touch.