Darlington
Container Case Study
Our customer was looking for a 20ft container to be converted into a chemical store.
The structure, including the doors but not the roof, should be made of materials which will resist fire for at least 30 minutes, the store should be bunded to retain leakage or spillage, the bund should extend around the whole of the store and not be compromised by entrances and apertures (e.g. for services). Doors and windows must provide adequate security. The interior surfaces should be smooth and impervious. There should be a sink and work surface with hot and cold water (complete with drainage), power supply, artificial lighting and mechanical extract ventilation.
The specification given was passed to our conversions team for pricing and planning. A quotation for a 20ft new (once shipped) container to be fitted with the items below was sent to the customer, these were all included:

– Overlay floor in 3mm durbar sheet.

– Fit 40mm insulation and line with 6mm class C 30 Minute Fire Retardant MDF to doors and walls but not the roof.

– Fit two windows with anti-vandal shutters (AV Kirncroft type).

– Fit a two way personnel fire door with single panic bar (AV Kirncroft type).

– Fit two upstands 150mm high (one at cargo doors and one at personnel door) to create a bund that should extend around the whole of the store and not be compromised by entrances and apertures.

– Fit electrics which includes 1 x 16 amp IP65 External plug to feed unit, 2 x 5′ Twin florescent fittings (Zone 1), 1 x light switch spur external IP65 (With RCD protection), 1 x Earthing & Bonding, 1 x Test cert (in line BS EN 60079-10-1:2009). To be connected to mains electrics.

– Fit sink, work surface & water in/out.

– Fit steel mesh partition which includes steel mesh door.- The partition should provide 1/3 (secure area) and 2/3 (general area) split to the container with the sink located in the general area.

Fit 4no. hi/low/hi/low 300x300mm louvre vents with mesh on inside.

Fit 7 litre gravity fed water heater into a water proof enclosure fixed to the outside of the container. It will also have its own separate electrical connection point.
Case Study
Summary
Our customer had a few queries about the safety of the unit regarding the electrics sparking near the stored chemicals. This issue had already been addressed when planning as Zone One electrics would be fitted to suit what the unit was being used for. The order (received June 2013) was passed to our London depot for the works to start. When the container conversions were complete, photographs were taken and sent to the customer prior to delivery to ensure that the unit met his expectations.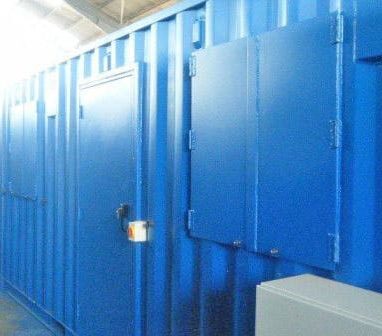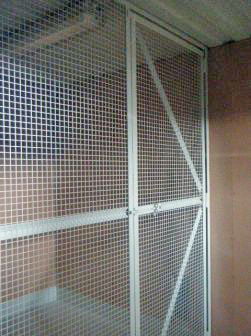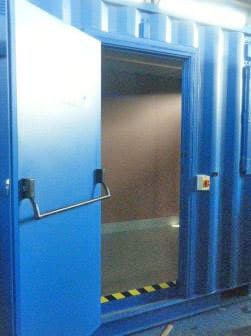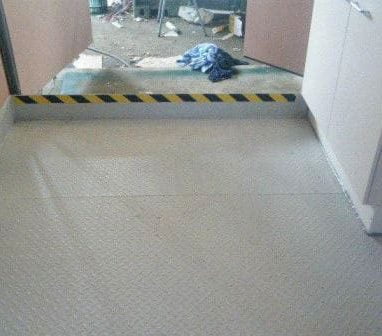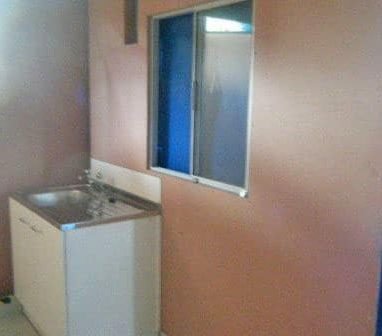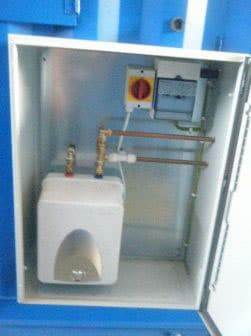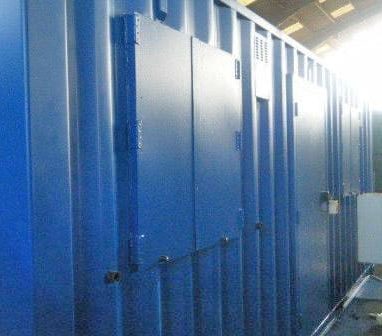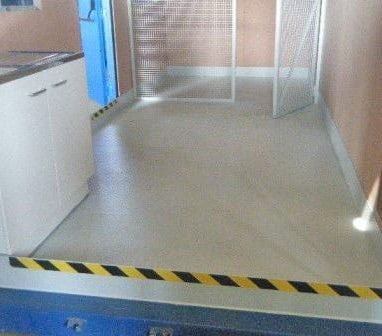 Project
Vitals
Container Size (Sq Ft)
150
Ready To Start Your Container Project?
We can help bring your idea to life, just fill in our form and a member of team will be in touch.