Norwich
Container Case Study
Initially they required a 10ft green container but after discussing their options and going through various specifications, our client decided that a 20ft new (once shipped) container was more beneficial for their needs.
Our client required the container for storage and so a personnel door, 9mm ply over glass/wool insulation and shelving was required. An electrical connection for lighting was also required, this enabled them to access their stored items regardless of natural light available.
We installed a standard insulated, weatherproof personnel door (W 910mm x H 2065mm including frame – with a 90 degree opening of 710mm). This included a 10 point locking system with a 5 pin anti-drill Euro profile cylinder and full door furniture. A tie back was included to prevent the door from slamming, as was a rain run-off strip above the door.
The electrical specification included a 5′ twin anti-corrosive light fitting and switch, a 13 amp twin socket and a 2KW wall mounted convector heater with single phase commando socket and distribution board.
For ease of storage, we supplied and installed a heavy duty boltless widespan shelving system (H 1980mm x D 600mm x L 1525mm). This unit was only half shelved so 3 bays were used, and the bays had 4 levels with each shelf carrying up to 400kg UDL.
The container was prepared, masked and painted with blue self-priming specialised container paint. A high security lockbox and insurance rated padlock was also fitted.
Case Study
Summary
The lead time given was 4 – 6 weeks, however our depot were finished in 3 weeks and our client was delighted with how quickly this was completed.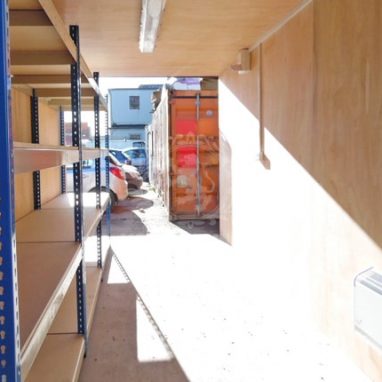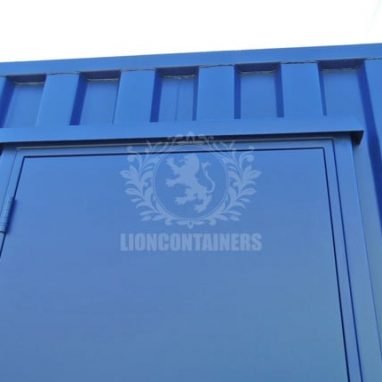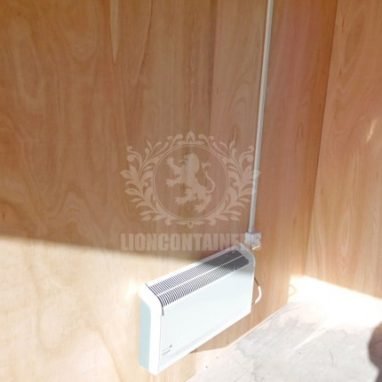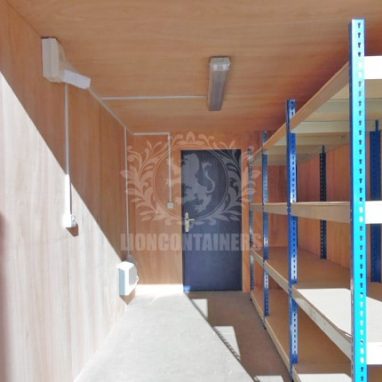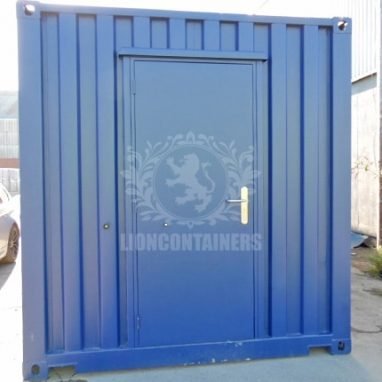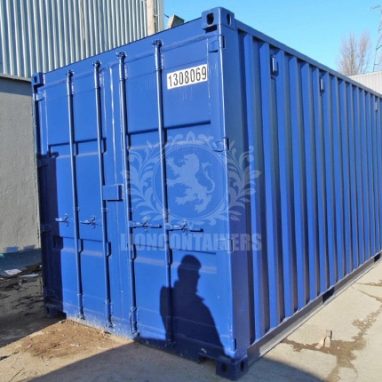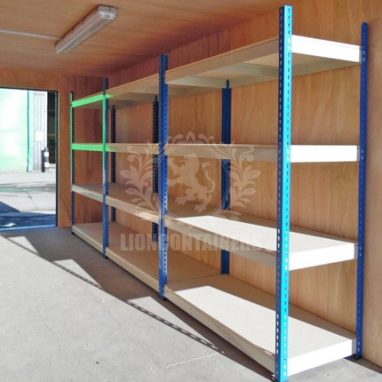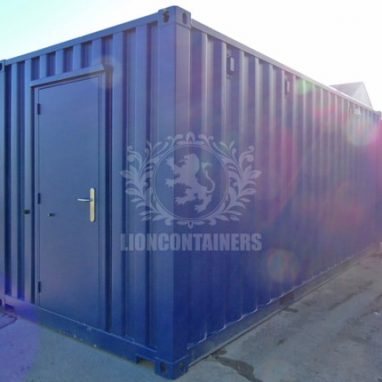 Project
Vitals
Container Size (Sq Ft)
150
Ready To Start Your Container Project?
We can help bring your idea to life, just fill in our form and a member of team will be in touch.