Rochdale
Container Case Study
The order was placed on the 28th February, and delivered on 4th April 2014.
We cut a 20ft container down to 5 metre (16.5ft), cargo doors were not required instead we installed a 1110mm x 2065mm fire exit door complete with door furniture. 10 apertures of various sizes were cut throughout the container including a 300mm x 300m aperture which was cut into the floor and through the floor bearers. The floor was covered in 3mm chequerplate flooring, and a 50mm x 500mm x 3mm steel rail was welded to the underside of the roof.
Case Study
Summary
Our customer supplied brackets which were were welded to the container, and it was resprayed externally in customer bespoke paint, and the interior painted white.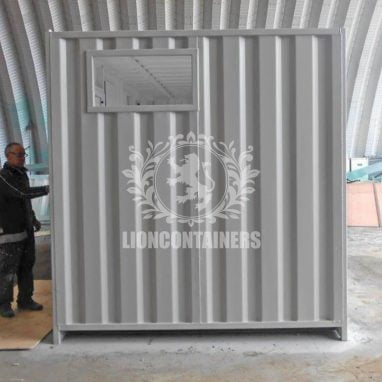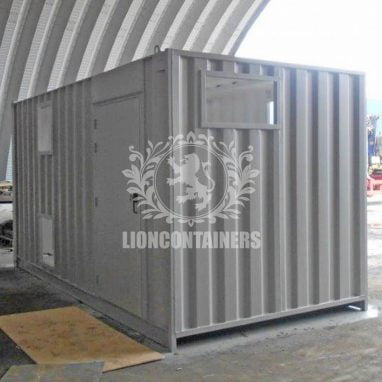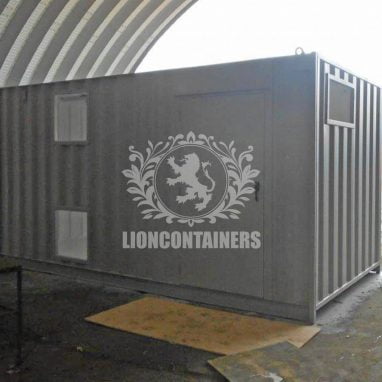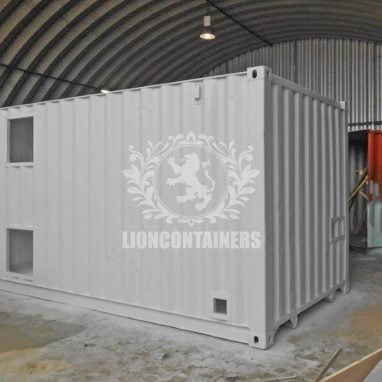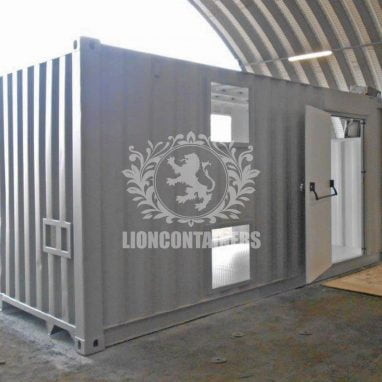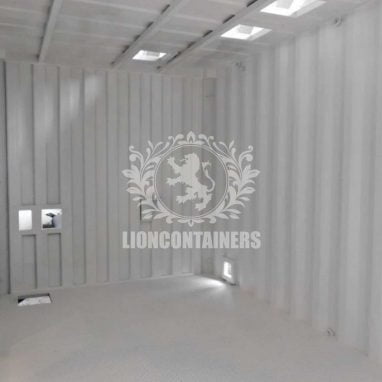 Project
Vitals
Container Size (Sq Ft)
123.75
Ready To Start Your Container Project?
We can help bring your idea to life, just fill in our form and a member of team will be in touch.