London
Container Case Study
Back in 2014, Lion Containers Ltd received a quotation request from a large construction waste management company. They came to us with a design for additional chemical storage, and wanted to discuss their plans further. After some several talks regarding their specifications, and after studying the drawings we supplied in turn, the customer placed an order for a 10ft chemical storage container.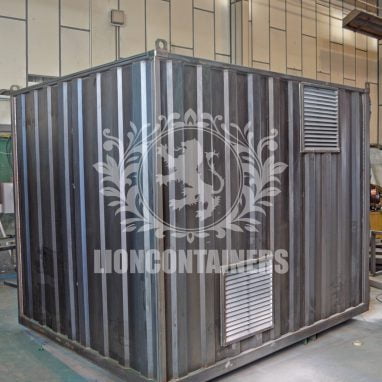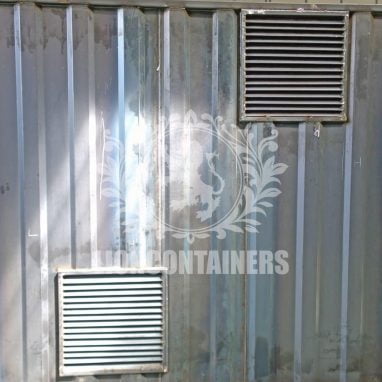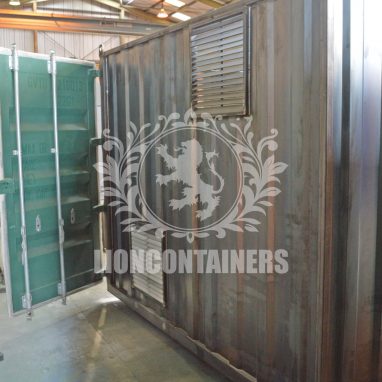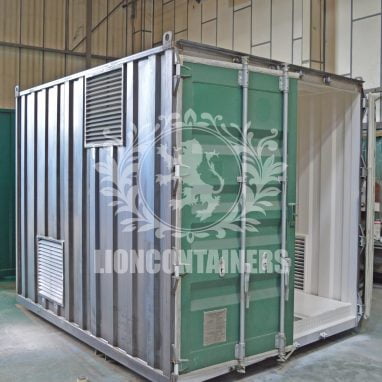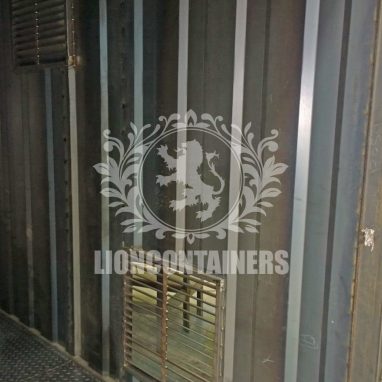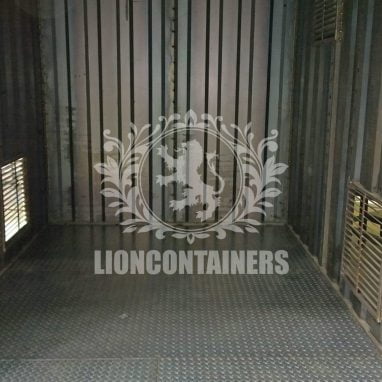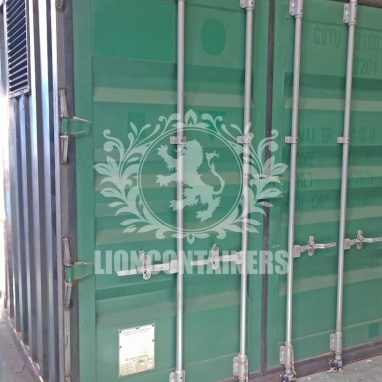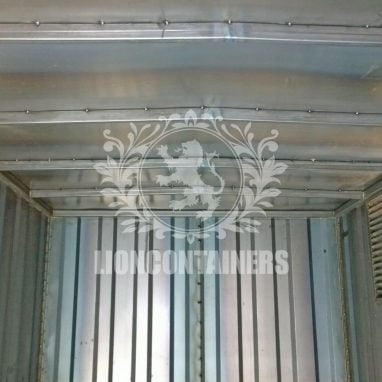 A compact and high-quality unit were the most important details for our customer's needs, and as a result, we custom-built a structure to suit from the ground up. We also cut all the relevant apertures precisely as per our commissioned blueprints. Instead of your standard container flooring, this unit's floor was constructed from a durbar sheet steel on either side, with a strip in the centre for a graited bund and sump. Bays of shelving were installed with space-efficiency in mind, fitted over the durbar sheet steel floors, so as to aid the customer with the unit's primary use of storage.
A specific two-part company colour was applied to the exterior so that the unit matched the surrounding buildings of the customer's installation site. We ensured that these colours were an exact colour match through collaboration with the customer. Finally, to top off the build, a high-security, hardened steel lockbox was fitted to the unit's double doors as an additional security measure.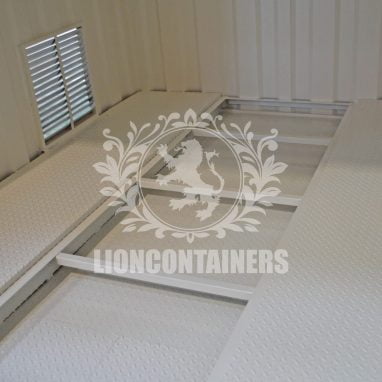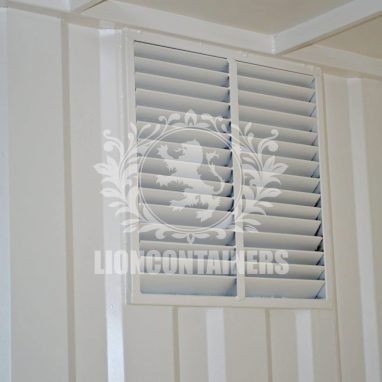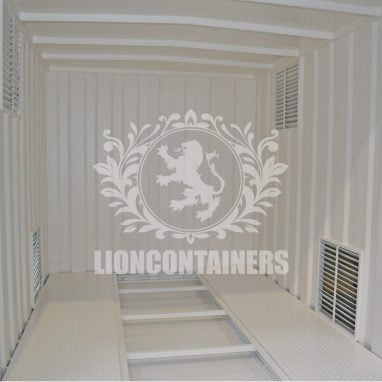 Case Study
Summary
Our customer's feedback was overwhelmingly positive, and was thoroughly pleased with the result. Our unit even found its way into their company-wide bulletin that enabled us to secure additional quotations from this customer in future.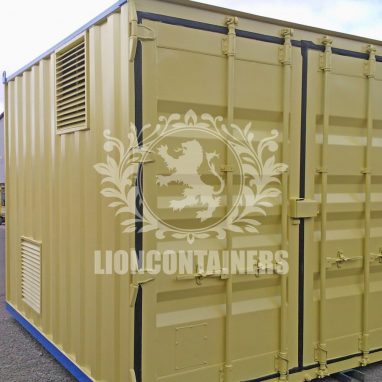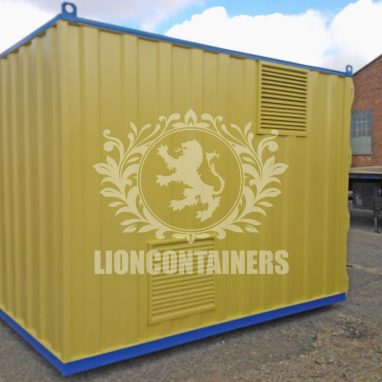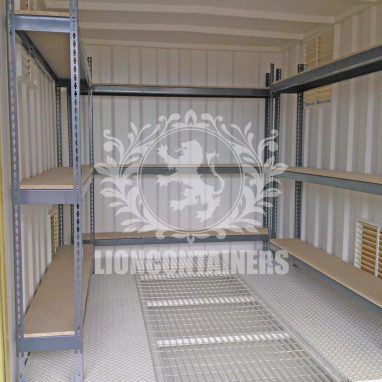 Ready To Start Your Container Project?
We can help bring your idea to life, just fill in our form and a member of team will be in touch.