Glasgow
Container Case Study
Our Glasgow based client, provide guarding, CCTV, access, fire, labour providing, hygiene and maintenance for a wide range of clients in the construction industry. They are part of a company who we have provided a security turnstile unit to before. On this occasion they contacted us with an enquiry for two 10ft containers; one container needed to have a single turnstile unit housed inside and the other a double turnstile unit.
We supplied two 10ft new (once shipped) cut down containers with cargo doors and painted them internally with platinum grey paint, our client supplied the turnstiles for us to fit. A standard crank operated roller shutter door was installed in each unit on the opposite ends of the cargo doors. Our client wished to connect their own electrics, so we created 200mm x 200mm aperture and box frames for them. Externally, the containers were painted platinum grey, with a top band to red RAL3020.
Case Study
Summary
The turnstile containers were delivered to a high school for a leading construction contractor.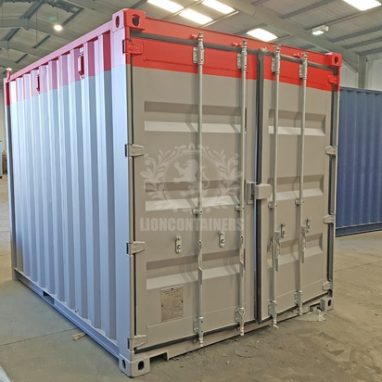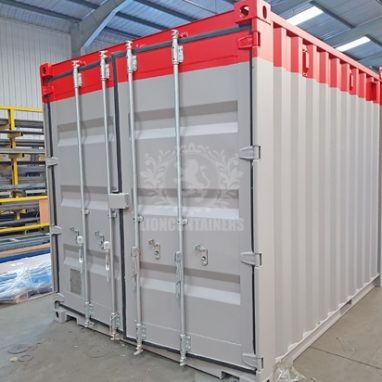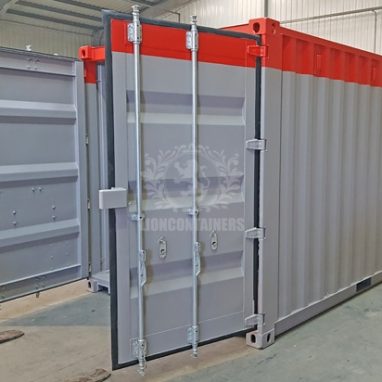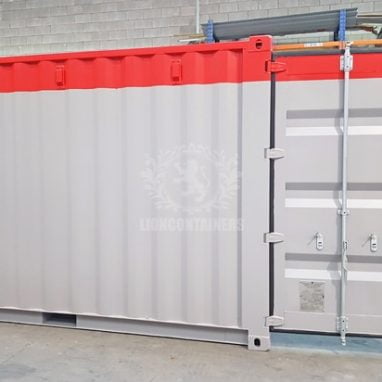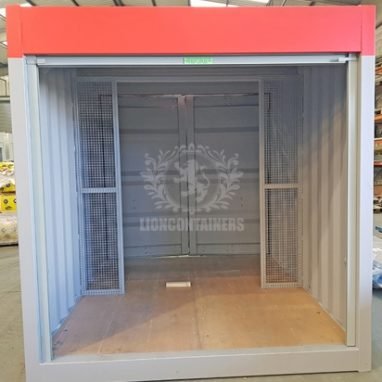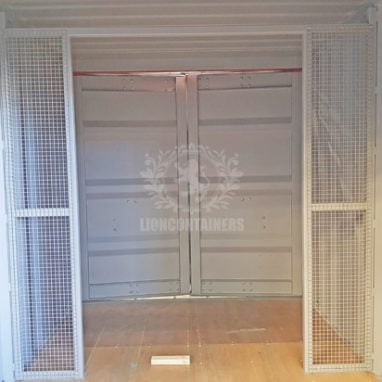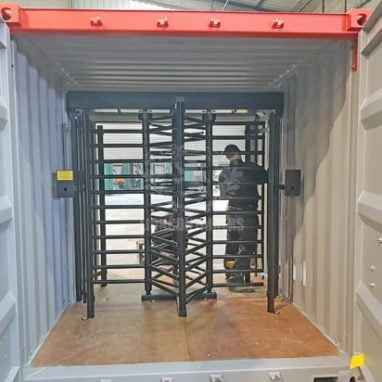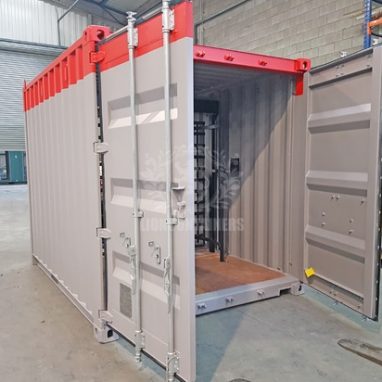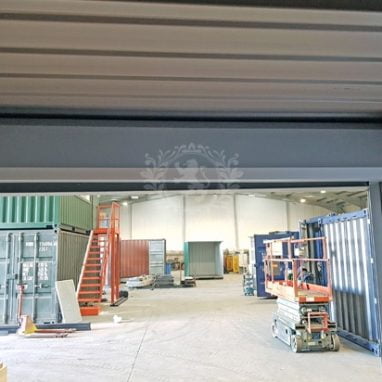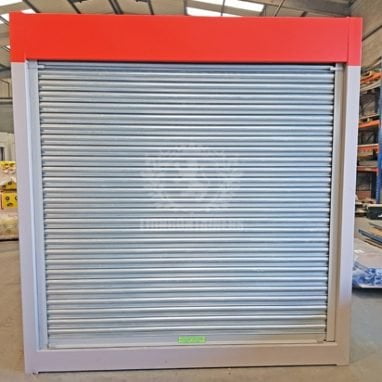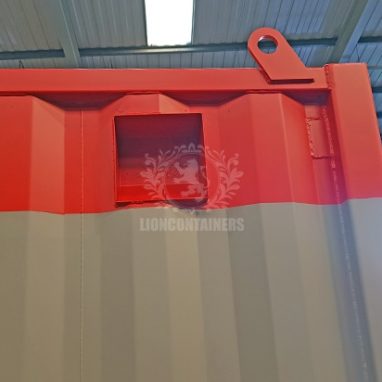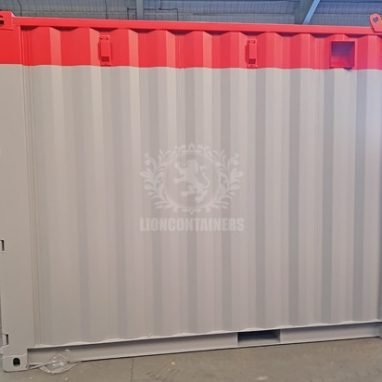 Project
Vitals
Container Size (Sq Ft)
150
Ready To Start Your Container Project?
We can help bring your idea to life, just fill in our form and a member of team will be in touch.