Walsall
Container Case Study
We consulted on the design and installation of a containerised solution to store Sodium in an appropriately dry, safe and functional environment. The Sodium is in ingot form and sealed inside standard drums (approx. 55 Gallon). The retardation of moisture is of paramount importance when storing this hazardous material.
Hazardous Material Storage Containers;

We converted a 10ft new build container into a chemical store, with the following specifications:

Installation of a timber frame studs partition to form the recesses for application of Fibreglass Insulation.

Fully Seal Unit.

Install Rockwool 100mm Insulation and compress to 60mm with 12mm Plywood Lining and seal joints.

Cable Runs and conduit will run behind the lining boards.

Electrical pack consists of single 5ft Strip Light, Diffuser, Switch and a tube heater with guard.

Four 300mm x 300mm Ventilation Louvres will be positioned to the rear of the container sides, two at high level and two at low level.
Case Study
Summary
The unit was fabricated in our Liverpool depot and brought down to the West Midlands for delivery to our customer's site.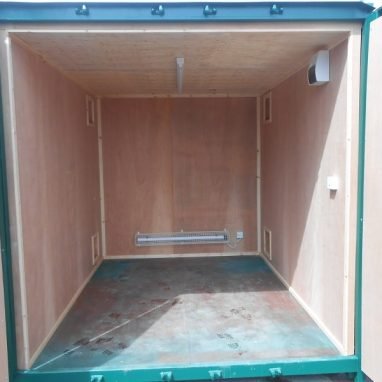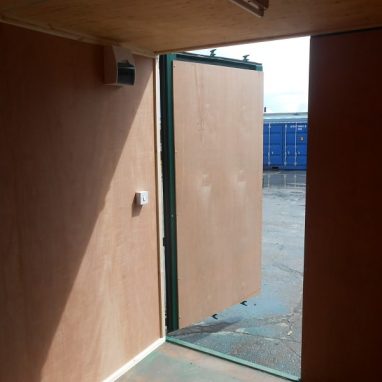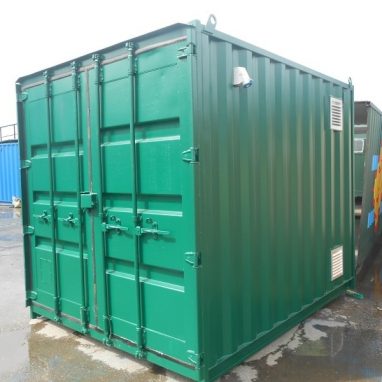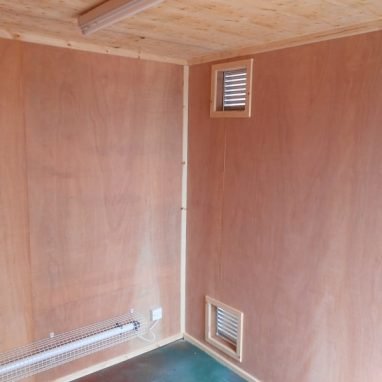 Ready To Start Your Container Project?
We can help bring your idea to life, just fill in our form and a member of team will be in touch.