Middlesbrough
Container Case Study
After further discussions about the product and the budget they had, they decided to have a 10ft 2:7-1 DNV container.
The specifications for the unit were:

10ft (L) x 8ft (W) x 8.6ft (H) new DNV 2:7-1 container. The unit was supplied fully slung, tested and certified for offshore.

IP rated electrics (splash and dust proof). This consisted of an external connection (plug and play style), a 4ft twin fluorescent light fitting, double pole light switches and an isolator/junction box. All cables and glands were supplied to suit.

Shelving bays with mesh caged doors along 10ft sides. 3 tier x 2 bay 2.400 m x 550 x full height with 50mm box section centres and legs.

Repainted RAL9010 pure white.
Case Study
Summary
After all the specifications were confirmed and the order was placed, we started the conversions in our Aberdeen Depot. Only 6 weeks later the unit was fully converted and ready to be signed off to be delivered to the end location in Middlesbrough.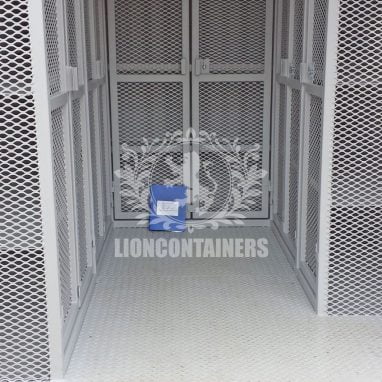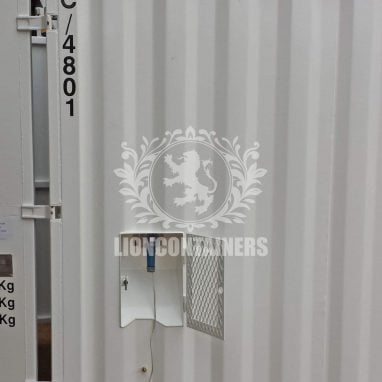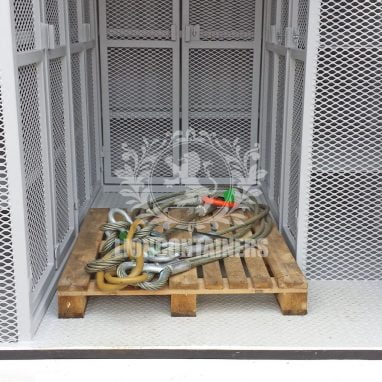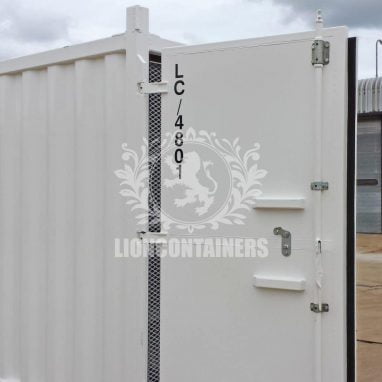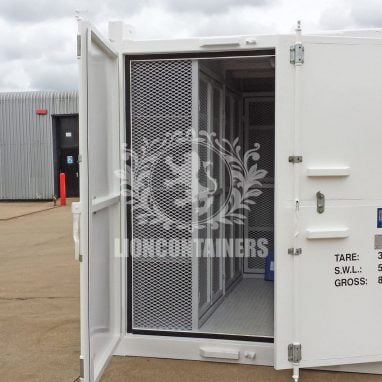 Ready To Start Your Container Project?
We can help bring your idea to life, just fill in our form and a member of team will be in touch.