County Durham
Container Case Study
After some discussion, it transpired that the customer was using the container to store a free issue oil drum which had to be kept away from flammable substances, therefore, when the container arrived on site he would need to remove the standard marine ply floor from the container and fit the unit with a steel floor to take delivery of the oil drum.
Lion Containers regularly cut down containers from larger equipment to truly suit a customers requirements, as a result, we had in stock a tube from a new 40ft high cube container, we also had high cube original cargo doors in stock so as a result we were able to make a container to suit the customers needs as it is really simple to remove the marine ply floor in a new container as opposed to a used container.
With this in mind, and for very little extra cost, we created a 10ft new high cube container, removed the marine ply floor and installed a steel floor into the unit. We fitted some small air vents into the unit and re-painted it signal red to match some containers the customer already had on site. As we knew the reason that the customer required the container, we were able to offer a little advice and we installed a small steel upstand in front of the container doors to prevent any leakage inside the unit. As the doors used were new original cargo doors, they had a lockbox fitted already so the customer was able to secure their container really simply when it arrived on site.
Case Study
Summary
The order was placed on the 27th November and by 16th December 2014, just 14 working days later, the unit was installed on site in County Durham and the client was extremely pleased with his purchase'this was a real bargain brought about by Lion Containers' ability to think outside the box! Here is what our customer said:
"Just a quick note to say thanks for the container, the floor is great, the colour matches and it will fulfill our needs perfectly."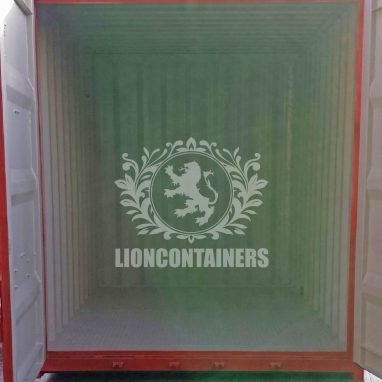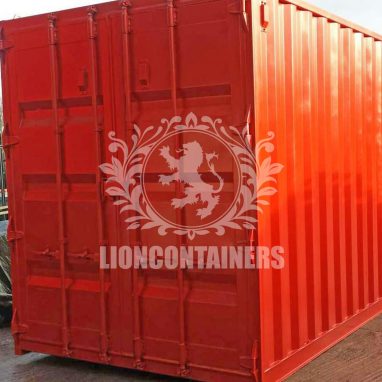 Ready To Start Your Container Project?
We can help bring your idea to life, just fill in our form and a member of team will be in touch.