Glastonbury Festival
is a five-day music festival, which involves a lot of loud music and muddy wellies. It takes place on Worthy farm near Pilton, Somerset, the farm is owned by
Michael Eavis
who founded the Festival in the 1970s. The festival doesn't just have very talented musicians and singers playing music, but also hosts theatres, circus, dances and other arts. Today's leading artists have headlined at the festival, and this year sees the diverse likes of
Foo Fighters
,
Florence & The Machine
,
Motorhead
and
Lionel Richie
. So don't forget the tent and a pair of wellies, because this year's festival is just around the corner on 24th – 28th June 2015.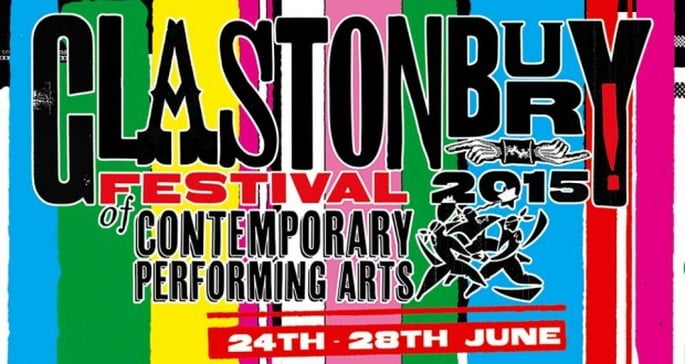 Here at Lion Containers Ltd we have supplied and worked with many festival events and organisations in the past. Whether it's for general storage purposes or a bespoke conversion, using shipping containers can take festivals to the next level. For festival organisers, this can be a versatile option. We are able to supply
standard shipping containers
for secure storage of equipment such as stage productions materials, fireworks, or circus equipment. We can also convert them into offices for administration work; our
accommodation units
are constructed from corten steel, are more robust and are designed to be anti-vandal due to the inclusion of steel lockable window shutters. Lion Containers Ltd are a nationwide provider of these type of units.
With a bit of thought, creativity and imagination, why not use shipping containers for a whole new experience. They can be converted into dressing rooms, for the artists to get stage ready. Let's start off by taking a
20ft new (once shipped) container, and installing custom windows and personnel doors. We can then line and insulate the internal container with 50mm spray foam insulation and line with 15mm Silent Acoustic Boards. This type of lining will ensure sound proofing, so that loud sound outside won't interfere with
Azalea Banks doing her mascara! We can then install high spec LED lighting and air conditioning units to help cool down those nerves, and for the final finish we would paint the external with a Signal White RAL9003. How simple is that? Shipping containers,
lining and insulation, electrics, a few windows, doors and paintwork leaves you with a plush dressing room for performing artists.
Ensuring we have convenient access to the site, to make sure logistics run smoothly, is important and we make it easy. It's very likely the container would be placed on un-even grass, so we do recommend concrete slabs or railway sleepers to position the container on, At the end of the day, we all want easy, quick access to our containers and with an uneven ground this can cause problems or simply, the container can sink into the grass. Our contracted hauliers may sometimes be required to drive on grass which we don't normally allow, only because we don't want a 40 tonne vehicle stuck in the mud. So placing a track way which is a 12.7mm panel, easy enough to be moved and installed by 1 or 2 people is an ideal solution to avoid site problems. This will ensure a safe path for the vehicle to drive, position and off load on!
Overhanging cables, narrow gates? No problem, just send a few photos of the area of the site which concerns you and we will hand it over to our dedicated transport team to conclude whether or not we can deliver. We can even come out to site to have a look ourselves. Contact us today on 0333 600 6260 for further information.
Blog Written By Mohammed Ahmed at Lion Containers Ltd