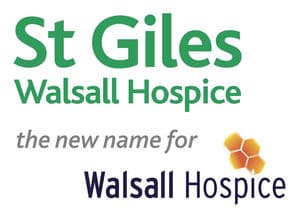 A Walsall based firm have come up with a great idea to help to keep their offices clutter free; whilst at the same time
providing a local charity with much needed items. Lion Containers Ltd in Walsall are donating all of the free gifts that they get from their many suppliers, to St. Giles Hospice in Walsall. The firm receive many promotional gift items from
their suppliers such as pens, pencils, notepads, bags, rulers, staplers, calendars and stress balls etc. They will be sending them all on to the town's hospice, to give away in their raffles and for any other prize giveaways they may need items for.
Laura Hucker, Sales Manager at Lion Containers said "
a lot of the gifts that we get sent are put straight into the drawer never to be used. Charities such as St. Giles Hospice would benefit from these items a lot more than we would. The
hospice is a wonderful place and we hope that we can assist in some way
"
St Giles Walsall Hospice is a 12-bed in-patient facility based at the Palliative Care Centre in Goscote. The hospice

offers specialist care for patients with cancer and other serious illnesses that are too poorly to remain at home, as well as respite stays and symptom relief. St Giles has been caring for the people of Walsall for over 20 years; it enhances services for local patients and their families while ensuring care remains free of charge to those who need it. With total annual running costs of £1.6 million, and only half of this amount funded by the NHS in the first year, St Giles Walsall Hospice is working with the local community to raise £800,000 a year.



If you have gifts that you feel would be of use to the hospice, please contact Sophie Day Marketing Executive at Lion Containers. Sophie can be contacted via email on
info@lioncontainers.co.ukor by phone on 0333 600 620.