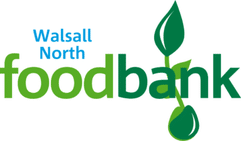 For a lot of us, Christmas is a time of excess and indulgence; plates are piled high with turkey, stuffing and pigs-in-blankets. There are presents, plenty of booze and before all that, the daily advent calendar chocolate. This is why Lion Containers Ltd have decided that this December we will be doing a Reverse Advent Calendar, or a ROAAR-VERSE Advent Calendar! It is our way of helping people with limited resources over Christmas.
From Wednesday 29th November until Friday 22nd December, each member of staff will be bringing in an item of food everyday. On our last day of work (22nd), we will then take the items to the
Walsall North Foodbank.
Walsall North Foodbank is part of
The Trussell Trust, who run a network of over 400 foodbanks, giving emergency food and support to people in crisis across the UK, where thirteen million people live below the poverty line. In the last year they gave 1,182,954 three day emergency food supplies to people in crisis.
By taking part in this, we hope to make a difference to those members of our community, who need help at one of the most difficult times of the year.
If you would like to donate, please drop the item(s) into us before Friday 22nd December at Lion Containers Ltd, Progress House, Brookfield Drive, Cannock, Staffordshire, WS11 0JN. We are open Monday to Friday, 8am – 5:30pm. Thank you.