2021 has been a great year. Despite the ever-present pandemic and growing shipping container crisis, we have had the privilege to work with some amazing people on outstanding projects. Here are our top 5 conversions that we've worked on this year.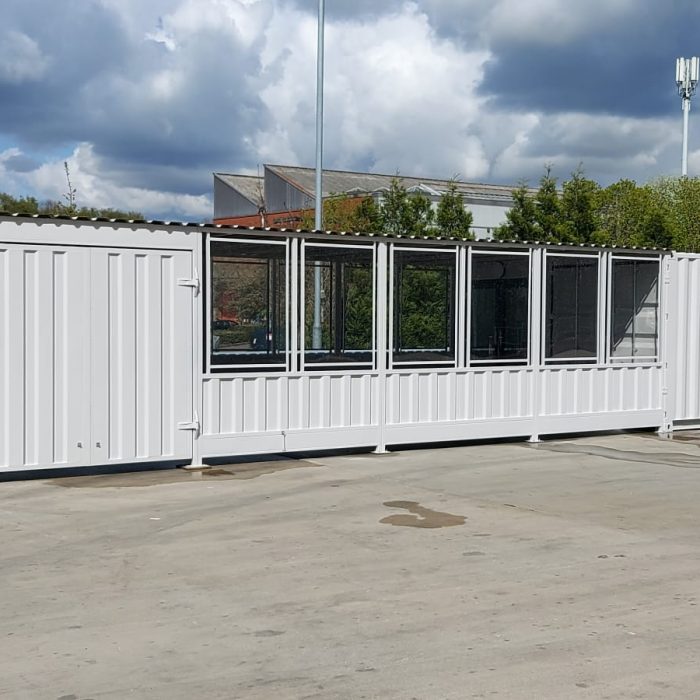 Recycling and Reuse Shop
This project changed the way that we think of waste! This project transformed three, one-trip shipping containers into second-hand shops in Greater Manchester. Headed by waste management company, SUEZ, this project saw three, one-trip containers converted into reuse shops, giving a second life to pre-loved items and stopping them from going into landfill. These shops are set to stop 600 tonnes of waste going into Greater Manchester's domestic landfill. How's that for recycling?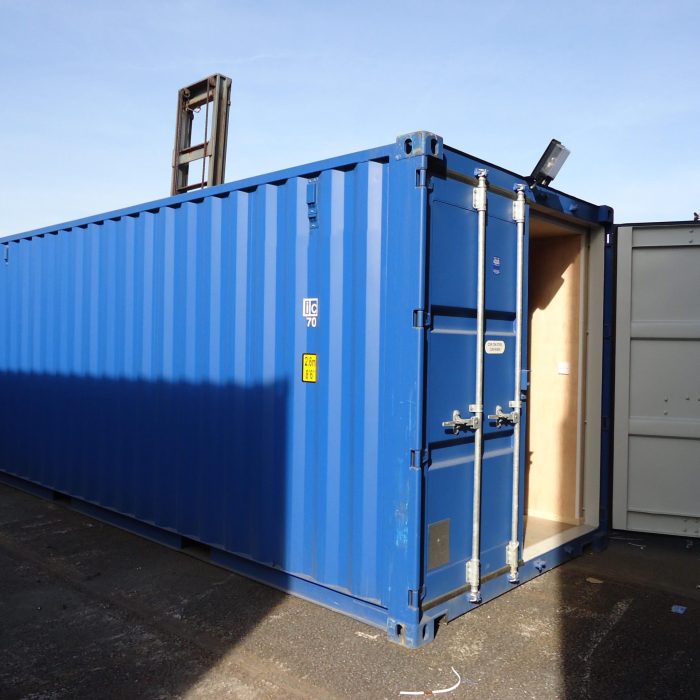 Winter Wonderland Container
We were privileged enough to be one of the helping hands behind the scenes of the famous winter attraction, Winter Wonderland. Our sales team worked with the theme park owners to supply a storage container that would be used to store items for the attraction, ensuring that all the background bits and bobs were out of site for guests to freely enjoy the park.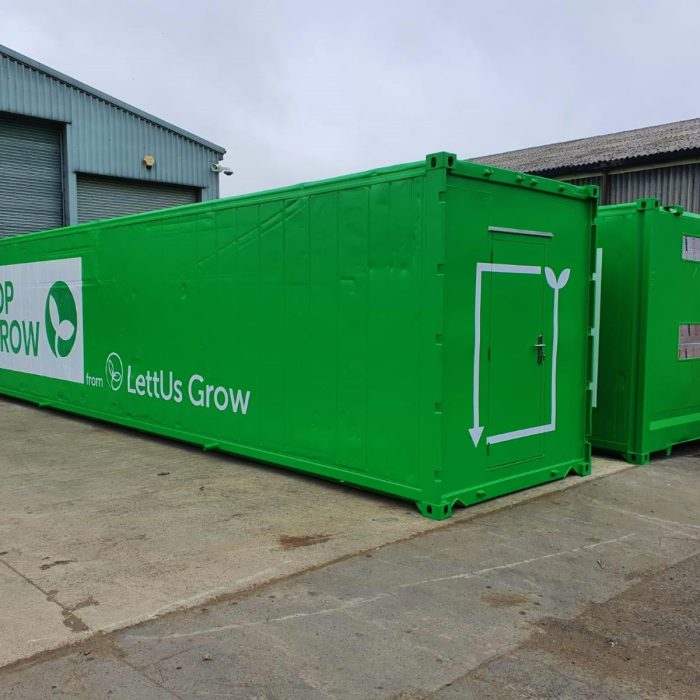 Indoor Farming Container
One of our latest projects had us working with sustainable farming specialists, Lettus Grow, to create two of their signature farming containers. We used two 40ft, non-working refrigerated containers to create a hub for indoor vertical farming. These 'farm-in-a-box' shipping containers now serve fresh greens and herbs to those in their local area.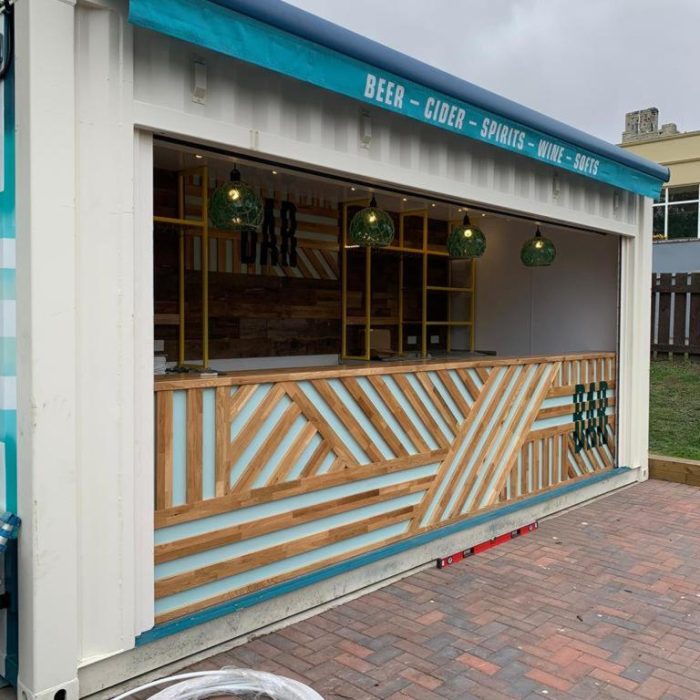 Haven Holidays Mobile Bar
As Covid restrictions pushed more people outside, organisations have had to come up with more creative ways to stay afloat. Queue outdoor venues! This year, we worked with holiday park chain, Haven Holidays, to create an outdoor bar and cellar to help them continue to service their customers in the safest way possible.
Using two, no. 20', high cube containers, we created a custom front facing bar with wash up and cellar (cold room) at the rear. And it looks great if we do say so ourselves!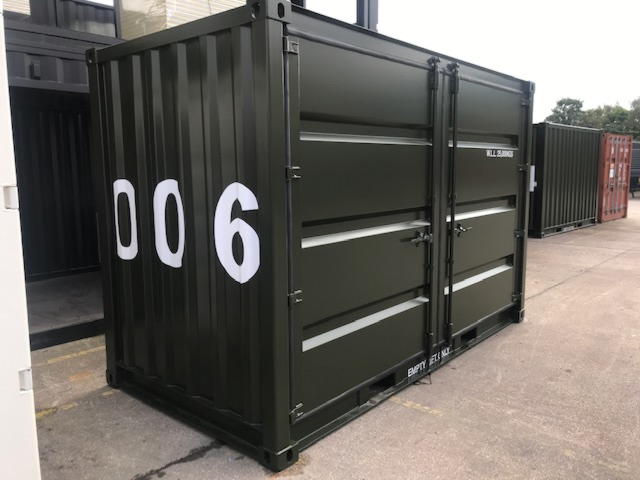 Custom-Built Storage Container
We've done a fair share of custom builds this year, but this one has to be our favourite. This conversion used 10 containers to hold supplies for an international mining company.
Each container was load tested to 25 Tonnes and painted with an individual container number, so that they would be easily identified by the miners. But the best part of the project was the size of the units! Each container was custom-built to fit down the mine shafts onsite (which regular containers definitely cannot do)! Given the fact that the mine shaft opening was only as big as the floor print of the container pictured, you can imagine the fun we had building this project. A new take on container design if we do say so ourselves.
Although 2021 had its ups and downs, we can proudly say that it was a good year for the Lion team. If you would like to work with our team on your next bar, school library or even shopping mall, contact us today!