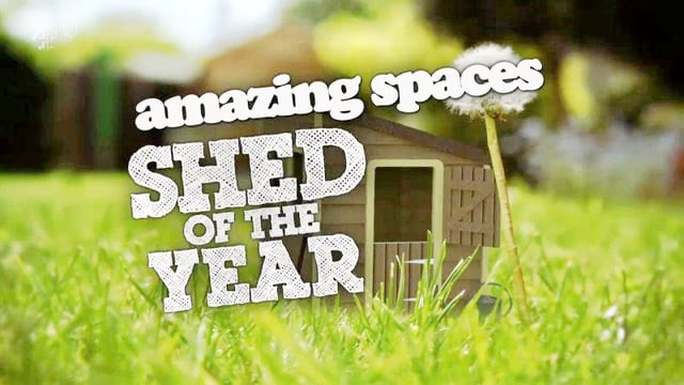 There's a great TV series on Channel 4 hosted by George Clarke called "Amazing Spaces". There's a special edition of this show called
"Amazing Spaces Shed of the Year 2015"
, which is what we will be talking about today. "Amazing Spaces" shows lots of inspiring ideas of what people can do with a small amount of space. "Shed of the Year" invites people to show off their shed designs to find out who has the best idea.
Not everyone decides to go for the usual wooden shed, which is what makes the show. It's great seeing what variety of options there are for people to do with their sheds. One person made their shed from a shipping container. A container is a great idea as an alternative to the wooden sheds. It provides a much more secure location to store all your garden tools and furniture. A container would be a lot more sturdy then a wooden shed due to the material. With all our containers being wind and water tight, you wouldn't have to worry about the bad weather in the winter ruining any of your tools. A container would be a lot more durable and sturdy and they come in many different sizes.
We have plenty of accessories to add a personal touch to your shed: shelving, power points, heating, lighting, ramps, etc. We can also paint the container any colour to blend into the surroundings. I highly recommend you watch "Amazing Spaces" or some inspiration. Come to us with your own idea for your new shed, we can even draw up a CAD drawing to make sure we're creating exactly what you want. You might even get to meet George Clarke for yourself.
Check out a container we created for
George Clarkes' Amazing Spaces >>
Blog Post Written By Jessica Archer At Lion Containers Ltd
Summer's finally here and the UK experienced its first real heatwave last week, temperatures went over 30 degrees. Everyone was going mad for ice cream and fans, I looked at around 10 different shops but couldn't find any stock available anywhere, it's crazy. But what else do we do other than eat ice cream? We go in our gardens to sunbath, mow the lawn, plant flowers and sit in a paddling pool. So it's that time where we get all our items out of our sheds. But if you're like me, you'll be looking for a new shed this year.