Leicester
Container Case Study
The quotation request was received at 8am by 2pm our client had their quotation!
We carried out the following conversions:

40ft used container converted into a biomass boiler housing.

A personnel door was supplier and fitted to access the boiler room.

3 x louvred vents were supplied and fitted into the containers' original cargo doors.

A 12 inch opening porthole window was supplied and fitted in a steel bulk head partition. This was so the pellet store could easily be viewed, along with a personnel access hatch should access be required in the event of equipment failure.

The pellet store was lined with 18mm Ply and an Angled Pellet Feed Trough Housing at 40 Degrees on all 4 Sides Including partition was installed.

Apertures for the customers own pipework were installed in the floor as well as fuel and flue inlet pipes.

The whole unit was re-painted green.
Case Study
Summary
The order was received by 14th May and the delivery took place on 17th June 2014 – a really quick turnaround to suit the customer's requirements!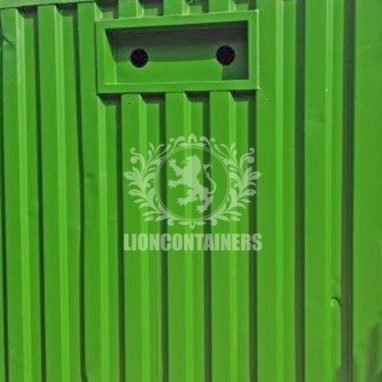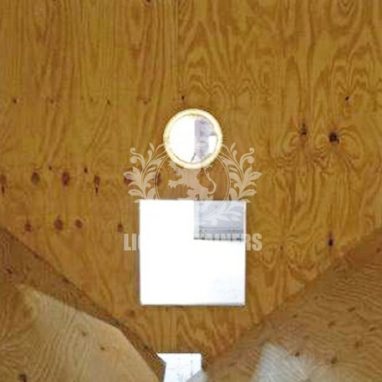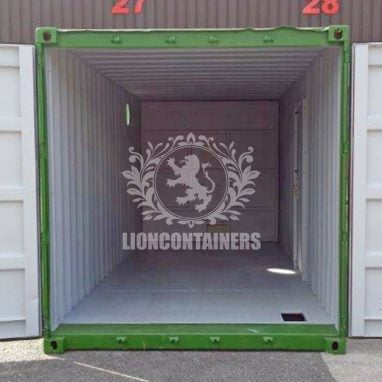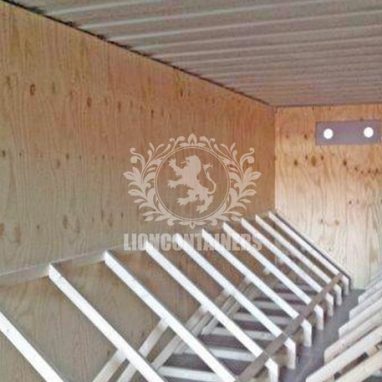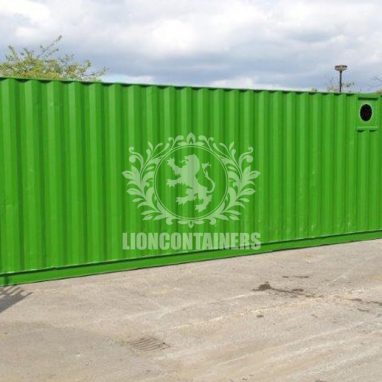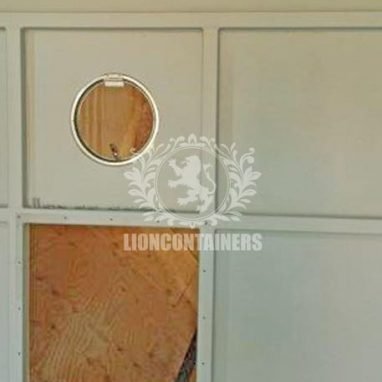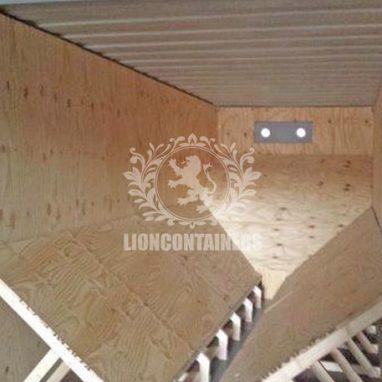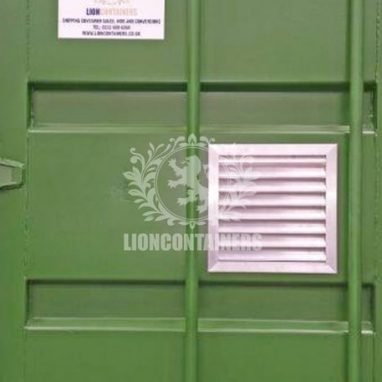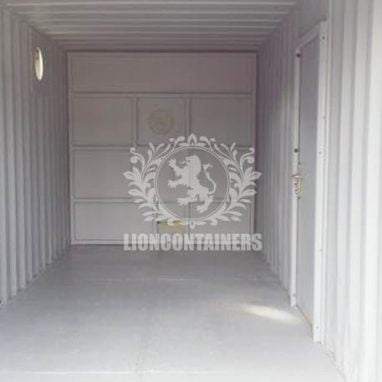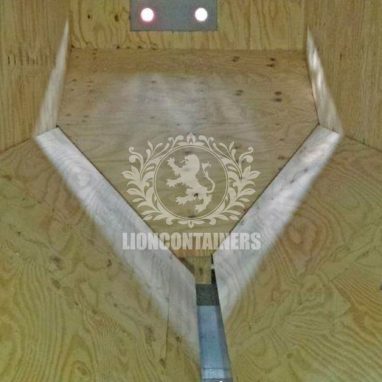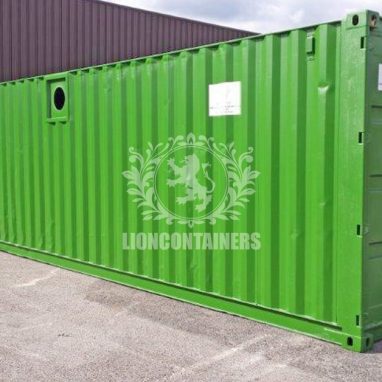 Project
Vitals
Container Size (Sq Ft)
300
Ready To Start Your Container Project?
We can help bring your idea to life, just fill in our form and a member of team will be in touch.