London
Container Case Study
Here's an example of one of our specialist conversions. Lion Containers Ltd received an enquiry from a company who were looking for two 20ft x 10ft accommodation units. One was to be used as a laboratory to be fitted with a changing room and bathroom, and the other for a canteen-office combo.
We started on the more complex part first – the container intended for a laboratory conversion. An IP65 rated light switch for the shower room in the changing area was required, as was a 5L over-the-sink water heater unit. The windows were UPVC double glazed throughout, with external high security personnel doors and coved skirting to the toilet and shower room areas to help with clean-up. As for the changing room area itself, benches were installed along the sides, and the windows were fitted with aluminium roller shutter covers.
As for the second container conversion, we partitioned it into the aforementioned canteen-office combo with a second 5L over-the-sink water heater. We mirrored the quality of the first unit with UPVC double glazed windows throughout, and two external high security personnel doors. Its functionality meant that each half of the container would have separate entrance and exit points from the outside, without the need to pass between the two halves. These windows also had aluminium roller shutter covers.
Case Study
Summary
Both units had a smart flat steel exterior and were custom-built. They also both had stacking blocks to each corner, vinyl flooring, wipe clean insulated walls, lighting, eco-heating, and power points with external protection and hook-up. With the order having been placed post-discussions on the 15th April, it was delivered and installed a mere 25 working days later on the 21st May to some very pleased clients with whom we've been in business since. Now that's the kind of reaction you want in a lab!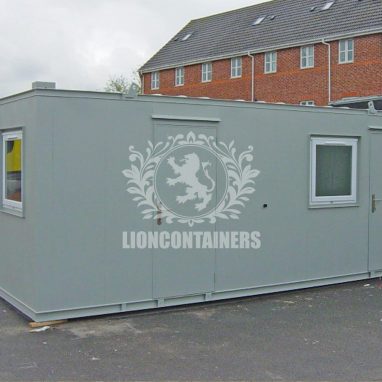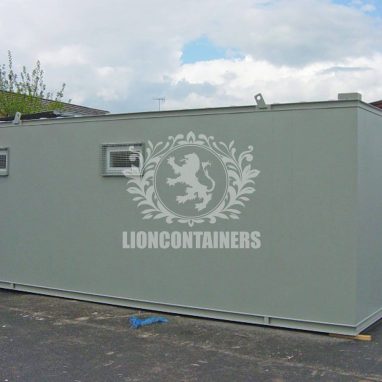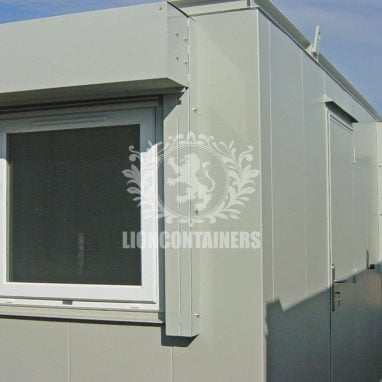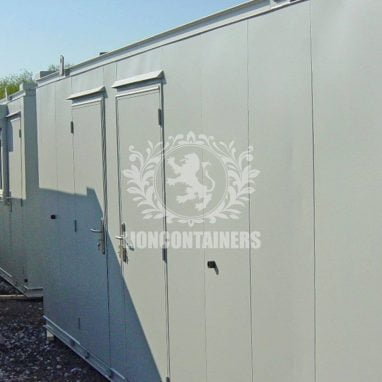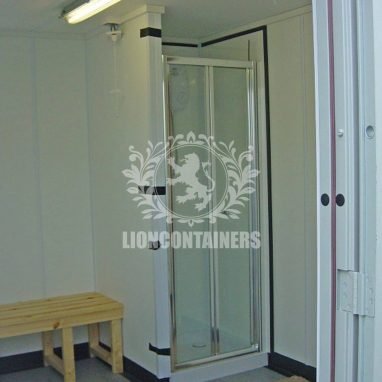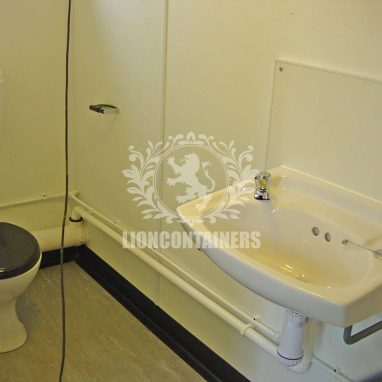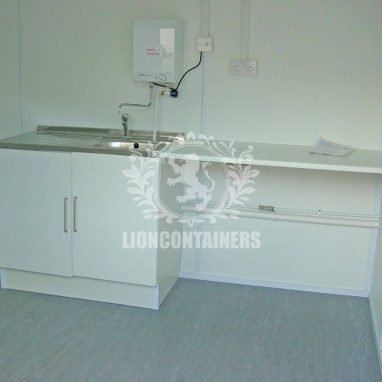 Project
Vitals
Container Size (Sq Ft)
300
Ready To Start Your Container Project?
We can help bring your idea to life, just fill in our form and a member of team will be in touch.