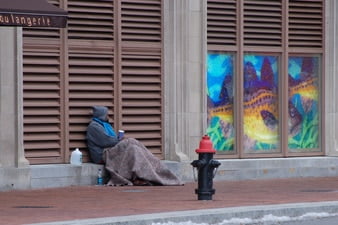 There has been some news hitting the headlines quite a lot recently, a housing trust in Brighton are planning on adapting 36 shipping containers to help those people who are without a home. Each container will have plasterboard walls, a bathroom and a kitchen, they will be used as a stop gap for people whilst they search for a more permanent home. At Lion Containers we think this is a brilliant idea, people have been using shipping containers for homes for a long time, and it's great to see these amazing boxes being put towards a good cause.
It is hoped that they will be used from late Spring 2013, Andy Winter, the Chief Executive of Brighton Housing Trust, said of the project…
I have to admit that when it was first suggested to me that shipping containers be used for housing I was a bit sceptical. However, having seen what can be achieved, I was quickly won over. The WC and shower unit is exactly the same as my daughter had in her student accommodation and she much preferred it to having to share bathrooms and toilets with other students. Who wouldn't? 'What really excites me about this opportunity is that land that might otherwise lie idle for five years will be brought back into life and used to provide much-needed temporary accommodation for 36 men and women in Brighton and Hove.'
[Daily Mail]
We've seen it all here at Lion Containers, and we have provided containers for a wide number of uses, some of which can be found on our
case study
pages. If you would like to discuss a similar project, or maybe something brand new, please call us on
0333 600 6260!